Medical Nutrition Therapy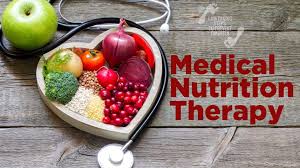 Medical nutrition involves, diet programs for:
For Diabetes.
Renal failure
Hypertension (BP)
Heart disease
Gout and Arthritis
Digestive disorders
Liver diseases
Immunity boosters
Each of the program includes customised diet plan according to the medical history, food preferences, work schedule and is specific to the ailment. It will also include special instructions, cooking tips, and lifestyle correction.