Welcome to Our Company
Geeta is a renowned and experienced Mumbai- based Medical Nutritionist and Diet and Fitness Consultant. For past two decades, she has been working continuously to bring about awareness in people regarding role of preventive nutrition and inculcate better eating habits. Geetas diets aim at overall nutritional correction with comprehensive individual assessment. They are tailor-made to each individuals requirements, at the same time practical with long term results and benefits. The diet plans are designed so that they bring transition in terms of better nutritional status, quality of life and a sense of well being.
---
Our Services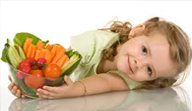 Special diets for children with Childhood obesity, low immunity and deficiency related diseases.
This program includes dietary advice all types of hyperlipoproteinemias, congestive cardiac failure, strokes and coronary heart diseases.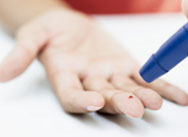 Meal planning for both, Type 1 ( Insulin dependent) and Type 2 diabetics with customized diet plans according to the medicines and exercise regime.